PRIVACY POLICY
OUR COMMITMENT TO PRIVACY
Your privacy is important to us. To better protect your privacy, we display this notice that explains our online appointments. Further, we have displayed this notice on our home page and at every point where personal information may be requested. We do not sell, rent, exchange or distribute your private information to any outside parties.
THE INFORMATION WE COLLECT
This notice applies to all information collected or submitted on the www.asclepes.com website. The extent of personal information collected at any of these pages are: First Name | Last Name | Email address | Phone number
HOW WE — USE INFORMATION
We use the information you provide about yourself when requesting an online appointment. We do not share this information with outside parties except to the extent necessary to complete your online appointment. We use return email addresses to answer the email we receive. Such addresses are not used for any other purpose and are not shared with outside parties.
Finally, we never use or share the personally identifiable information provided to us online in ways unrelated to the ones described above without also providing you an opportunity to opt-out or otherwise prohibit such unrelated uses.
OUR COMMITMENT TO DATA SECURITY
 To prevent unauthorized access, maintain data accuracy, and ensure the correct use of information, we have put in place appropriate physical, electronic, and managerial procedures to safeguard and secure the information we collect online.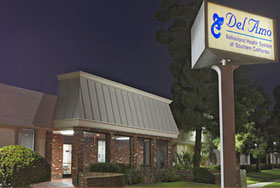 The information contained in this web site is subject to change without notice and should not be construed as a commitment by Asclepes Research.
While every effort has been made to ensure the accuracy and completeness of the information contained herein, Asclepes Research assumes no legal liability for the completeness or usefulness of any information disclosed. Asclepes Research reserves the right, at any time, without notice, to impose terms and conditions regarding use and privacy of information submitted to, or gathered from, our web site. Asclepes Research is not responsible for the contents of any off-site pages referenced or used herein as links to other sources.